Thank you all for your support during this most difficult of times.
We hope to re-open sometime in September. The new normal for the museum will initially mean fewer people (both visitors and volunteers) on site, fewer afternoons open and an appointment booking system.
Please see our news page  http://www.saddleworthmuseum.co.uk/news/ should you need more detail.
The Museum stands in a beautiful and historic location beside the Huddersfield Canal in the village of Uppermill, nestled in the hills in the middle of the area known as Saddleworth, an old Yorkshire Parish with its own identity. Uppermill is a busy, thriving village with lovely canal towpath walks, many small independent shops and plenty of places to eat & drink.
Saddleworth Monthly
Visitors to the "windowsill" of the museum's visitor information centre will have become used to picking up the latest free copy of Saddleworth Monthly. The curator of the museum has contributed many articles about local history since their inception in 2005  and the publication contines to actively support our events, room hire, exhibtions and promotions,  alll free of charge.
Saddleworh Museum & Gallery greatly value this close collaboration with Greenfield Publishing.
One recent milestone in our partnership, during the spring of 2019,  has been their special booklet "Saddleworth Past Times" when Greenfield Publishing bore all the costs of publication and contribute profits to the museum. Mary Booth, (editor and so much more) at Greenfield Publishing, arranged a compilation of our curator's (Peter Fox) work based upon his regular feature in the Saddleworth Monthly. The book "Saddleworth Past Times" is now available in the musem shop at £4.95. A fascinating view of Saddleworth history with many unique and absorbing photographs!
About Us
Like all Saddleworth residents I appreciate the wonderful vibrancy of our community and set up Saddleworth Monthly in 2005 to publicise both our independent local businesses and our huge variety of community groups and events. The response I got was amazing!
From a first magazine of just 28 black and white pages Saddleworth Monthly has now grown to over 100 pages an issue, all in full colour. It's not just me who likes to support local businesses – we all do! The magazine also publicises all Saddleworth community group, charity, school and church events to residents at no cost – our What's On pages are keenly read each month.
Saddleworth Monthly has since been joined by two other magazines: the West Saddleworth and Lees Guide and the Mossley Browser – both in the same winning formula.
I'm delighted to have twice won a national award: UK Community Magazine of the Month in 2008 and 2010! We were also shortlisted for 'Best Editorial' and 'Inspirational Business Owner' at the 2014 Independent Magazine Publishers Awards and 'Best Front Cover' in 2015.
Our magazines are a handy A5 size and are DELIVERED FREE directly into homes. Our mags hit residents' doormats – they're not just left lying about in public places. This has a massive impact on the responses our advertisers get – we have a very loyal readership that looks forward to our magazines arriving each month.
Unlike any other magazine or paper, ours have an INDEX so residents can find services easily and quickly.
I love reading newspapers myself, but the habit is to throw them out the next day. In contrast, people KEEP our magazines for a long time because they find them so useful.
But best of all they are COST EFFECTIVE! Our prices start from £30 plus vat. And in addition to these great prices, you get a great service – please get in touch to find out more!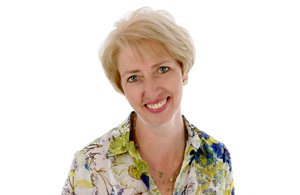 Mary Booth, Greenfield Publishing Ltd.

01457 237200

editor@greenfieldpublishing.co.uk